My camera is dead. Thanks to my adorable friend/co-worker, Emily, I get a week or so off from the constant "crap, I need to take pictures" thought I created for myself. Thanks Em!

So, I figure what better opportunity to introduce the Coco & LeRoy fans to my favorite pass time! Coming up with my favorite color (or color combo) for the season!!!!! Fall 2005 was eggplant. Spring 2006 was tomato red and crisp white. Autumn 2006 was pumpkin orange and burnt teal. And for Spring 2007...yellow!!! Mustard, neon, sunshine, all shades, any shade. It started when my lovely mother got me these mustard yellow and brown Vans for Christmas. Then my friend Debbie gave me a yellow hoodie from Paul Frank. Even the yellow paper clip at my desk is currently my favorite item at work. I can't get enough. So here's a few pictures i found on the internet to get inspired and buy YELLOW...


>
damn, I want these tights so bad!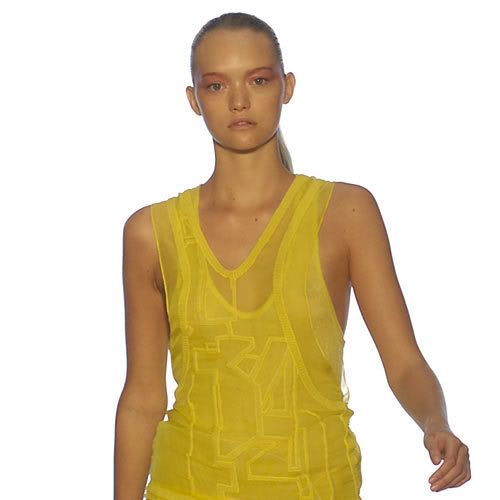 Come on P...make it happen!